Hey

You may remember a while back I brought you a review on Brian Kopps World of Warcraft1-70 Alliance Guide. Many people thought this review was great and really enjoyed the eBook. But what about people who played on the Horde? Is there a leveling guide out there for you. Look no further because I have found one and it is brilliant at giving you the best tips. Entitled World of Warcraft Joanas Horde Leveling Guide (1-70) it has every thing needed for a Horde leveling player. If you are ready I will give you an overview of what the book contains.

General

The eBook is split into 3 versions. The main leveling horde guide for your original race characters (Undead, Tauren, Orks and Trolls) as well as a guide for the new Blood Elf race in Burning Crusade. The third part of the guide is for Outland but I will come to that part later.

The main part of the guide is split into 2 parts. The general leveling section and the tips and tricks section. If you take a look at the contents page you can see how much is included in the leveling section alone.



Just bare in mind that the contents does continue, my screen isn't large enough to display it all for the screen shot.

Level Areas

Off the introduction and contents of the eBook you get to the specific level areas. This is where the fun begins. Each section as defined in the contents is split into level section areas, 1 - 12, 12 - 15 and so on. Within this each step is labeled. With the best possible way to to do each steps. For example:
01) I do every single quest in Durotar! Here's the fastest way to do em:
02) Start off doing "Cutting Teeth"
So on and so forth. This continues down the page for 80 steps for level 1 - 12. Each step has an included picture and coordinate so you can correspond as you go around on you questing. If you take a look at the image you will get a better look at what you can do and how it relates to your travels.
The text that is
maroon
are hunter specific. So for some of the parts are not applicable to other races although there is always something to do.
As well as this you may notice that there are links to videos (step 34 for instance) these are at all the ends of the sections. With both high and low quality links (depending on your bandwidth) which show you step by step what she does in the game. This is a great help if you are stuck on a bit and want a but of a helping hand. These videos are hosted at stage6 and Google video for convenience of watching them any where in the world.
Tips and Tricks Section
The final section of the eBook is the tips and tricks section. This is used to give you the tips and tricks that she uses through out the game. I shall take one of the many examples to give you an idea of what sort of information is included.
9. Before I go out questing, I make sure I have plenty of food/water/bullets or arrows/and repaired, so I can last hours before returning to town.
There are many more tips and tricks like this. Which are defiantly worth learning for any level of player if your a noob or veteran these tips are useful.
As well as this there is also a break down of what she uses with the points that you gain while you are leveling. These again are useful for any player and give a good insight into how she levels so quickly and how you can emulate this speed (or get a head over the enemy).
As well as this there is also an extensive list of short cuts she uses so you can mod and fiddle with your layout to get the best possible speed for leveling while on your quests.
Blood Elfs
The Blood Elf guide which shows you the specific leveling techniques. It is very similar to the main guide. It is just split off for the new Burning Crusade as this guide was written later. As usual this is still a great guide and is very well written and is full of information which you can use. If you see the screen shot below it shows some of the examples of how the guide is written.
Outland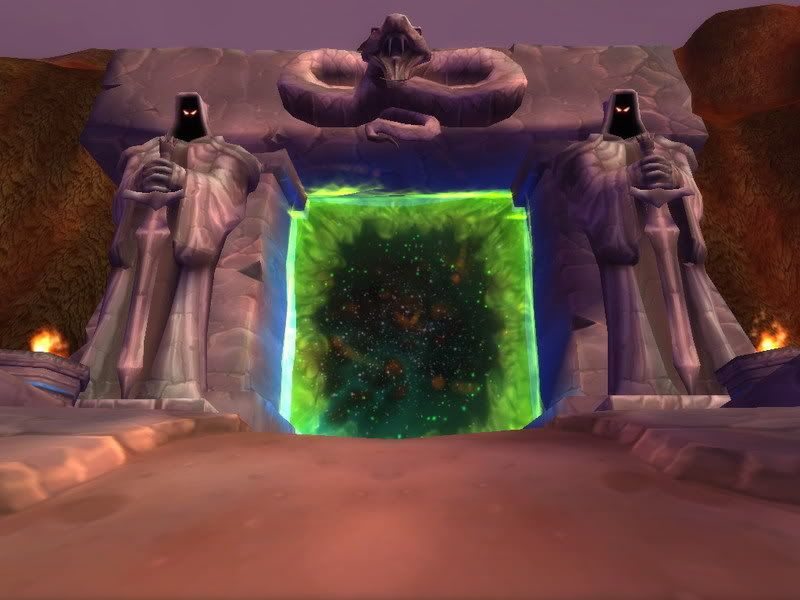 The final part of this 3 part epic is about the outland areas of the game. This part, again, is similar to the other two parts. It is split up into level areas with a general guide to progressing as quick as possible through the game. Each section, as before, is numbered with maps on the left to show you what to do in each part of the game. At this point it is not as in depth as the other sections but would probably be completed to the same standard in an update.
Conclusion
To conclude this is a great eBook that is defiantly a must buy for any one who wants a helping hand in leveling any Horde character in World of Warcraft. To Conclude this eBook has:
No cheats, hacks are illegal mod used
Videos for every step
All starting areas covered
Every point listed

Maps of every move
Pointers in Outland
Free updates
If you want to get a piece of the action you can find the product page
here
. The buy now button is at the bottom of the page. You will get an instant download of the product ready to use on any operating system.
This guide is priced at $37 and is well worth the money, every penny. You really can't level with out it.
Download now
.
" A Worthy Product"